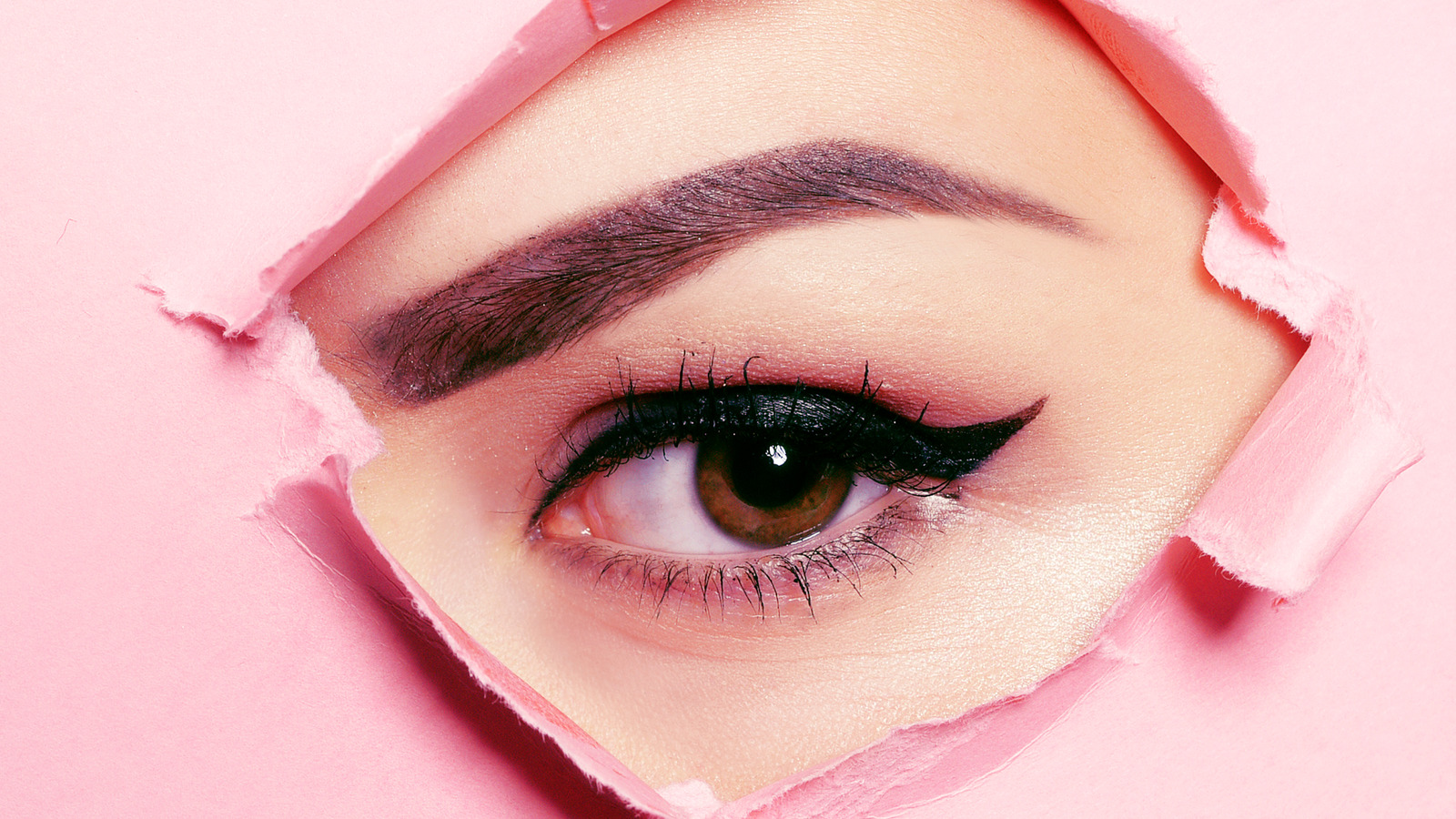 The bold brow remained popular for the rest of the 2010s, and with the influence of social media apps like Instagram, exuberant brow trends began popping up almost weekly.
This half of the decade has seen people strive for bold, Instagram-worthy brows. Products to help achieve this goal began to become incredibly popular, such as Glossier's Boy Brow Tool which allowed people to groom their brows to bold perfection. "Boy Brow has a truly unique, pomade-like texture that strengthens each hair, creating a subtle, filled effect without drawing on the skin like a pencil," Glossier founder Emily Weiss told Allure in 2015.
Bleached brows made their debut in 2016, and more elaborate brow trends followed. Then 2017 saw many trends going up and down. Makeup artist Stella Sironen introduced the feathered brow look, and the general population followed suit (via The Hindustan Times). Next, makeup artist Athena Paginton showcased the barbed wire look that had people spiking their brows. Other short-lived trends included lightning bolt brows, wavy brows, rainbow dyed brows, and box brows, which somewhat resembled the shaved slits of the 90s.
Although these trends were short-lived, bold brows continued to be in vogue, and a brand new treatment has arrived on the scene to make brows look bold and bushy without spending half your morning in front of the mirror. . Enter eyebrow layering. This treatment originated in Russia, but Western countries quickly adopted it in the late 2010s (via Allure).