David Jones maintains his end as department stores rebound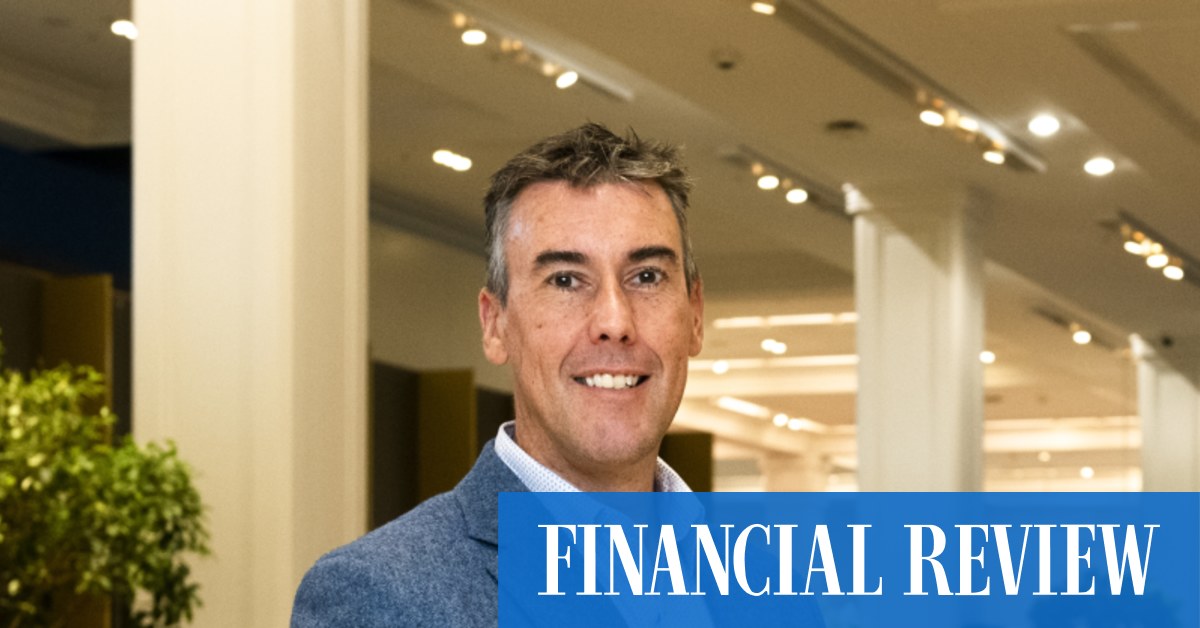 It has been owned by South Africa's Woolworths since 2014. It bought the business for $2.1 billion, but the chain underperformed for much of that time, leading to further speculation on a possible merger with Myer.
Mr Fyfe said David Jones had been in top form since the change in ownership and would not comment on market speculation.
Financial results announced late Wednesday by Woolworths of South Africa show David Jones made solid improvements during the half of June 2021-22 as COVID-19 restrictions eased and buyers returned to the physical stores.
Household spending pressures
The parent group said David Jones generated an 86% increase in operating profit in the six months to June 26 to $52.5 million, but overall profits for the 2021-22 financial year were down 0.6% to $83.7 million from a year earlier.
Closures and restrictions imposed by governments on the east coast from July to October last year weighed heavily on the annual results.
South Africa's Woolworths also owns the Country Road Group, which includes clothing chains Country Road, Trenery and Politix. These combined businesses suffered a 22.3% decline in operating income to $120.3 million from a year earlier. But profits rose 19% in the June half to $72.1 million from the same period a year earlier.
Mr Fyfe said the David Jones business had strong performances in the June half of womenswear, menswear, fashion accessories and homewares.
He said the group was aware of the pressures on household spending, but was in a good position to continue to attract shoppers due to its high-end positioning and diverse range of items. "We believe we can weather these headwinds," he said.
On July 26, Myer made a trading update that triggered a 21% rise in the stock price that day, hinting that its full-year sales would rise by a percentage to double digits, which would translate to its best bottom line since 2018.
Myer said he expects full-year sales to grow between 12.3% and 12.7% to between $2.985 billion and $2.995 billion, compared to $2.66 billion for the previous year, which included an additional week of sales.
In early August, billionaire Solomon Lew's Premier Investments increased its stake in Myer to 22.9% and is pushing for a seat on the board.
Roy Bagattini, group managing director of Woolworths Holdings Ltd in South Africa, said there was "strong momentum" in the Australian operations.
David Jones' online sales accounted for 23% of the total during the year and increased by 29% for the year as a whole.
A "merger of equals" deal between Myer and David Jones was proposed in 2013 but did not happen.