The best bags, shoes, earrings and hair accessories from the Australian Fashion Week show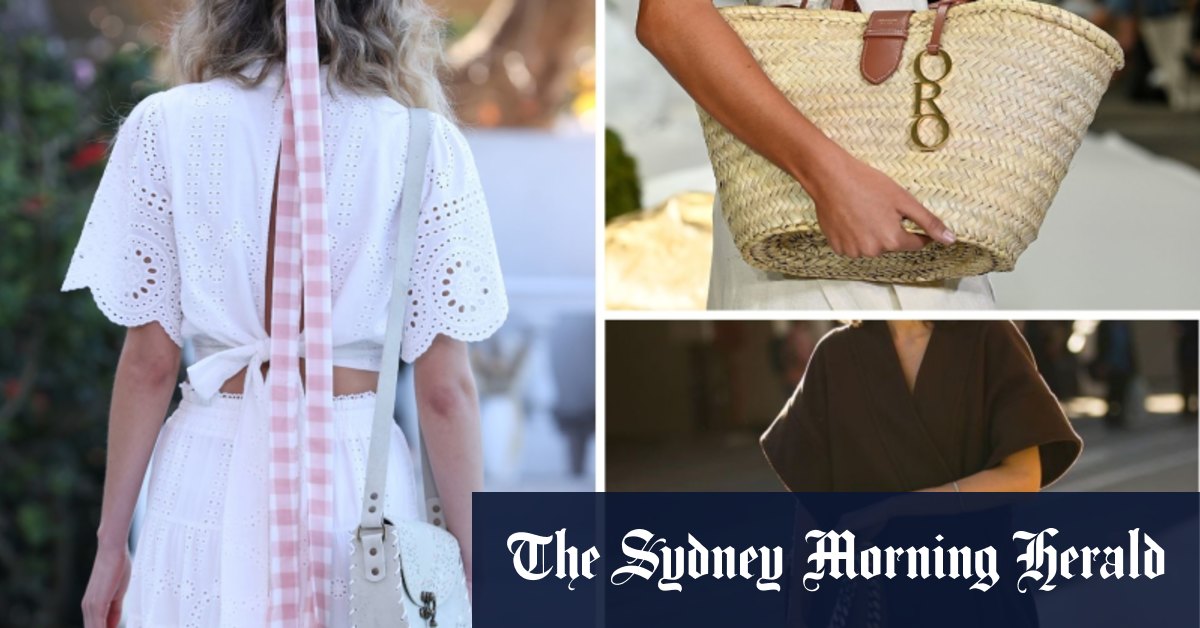 Do you remember the wallets? What about handbags? Somehow during the pandemic we practically stopped using either, as most of what we needed could either a) fit in our trackies' pockets or b) typing more easily (and with less risk of transmitting germs) on our phones.
But at Australian Fashion Week, which ended Friday night, several brands pleaded hard to fall in love with bags, in all their forms. There were buckets and baskets, pillows, and even plush toys turned into sling evening bags that almost acted as jewelry in Romance Was Born.
Accessories can sometimes be overlooked during Fashion Week, like ordering fish from a steak house, but they shouldn't be. Often times, when it comes to trends, these are the things that really take off because they are more affordable, more wearable, and available for purchase earlier than clothes.
But it wasn't just about bags: sandals still reign supreme on the catwalks, while in street style, it was about the combat boot. Do you like jewelry? Ginger & Smart had the earrings of the week, courtesy of glassblower Mark Eliott. And there were more than a few rope belts, thanks to Daniel Avakian and COMMAS.
Bridget Veals, head of womenswear and accessories at David Jones, felt that overall the shows were less about embellishment and accessories than in previous years. Still, in good news, the barely there, flatbed sandals that were big last year are still here for this summer, while the combat boot is still solid as a trans-seasonal style of choice.
One of the most talked about accessory lines is that of Oroton, which, despite launching in 1938, held its first show at Australian Fashion Week on Tuesday. Artistic Director Sophie Holt, who joined the brand in 2018, focused on hardware and shapes that showcase the brand's craftsmanship and quality.
She says that after Oroton spent decades as a brand more for your aunt or nanna, young customers who previously aspired to own international labels were now gravitating to the "new" Oroton.