Van Cleef & Arpels embraces summertime nostalgia with Perles D'Été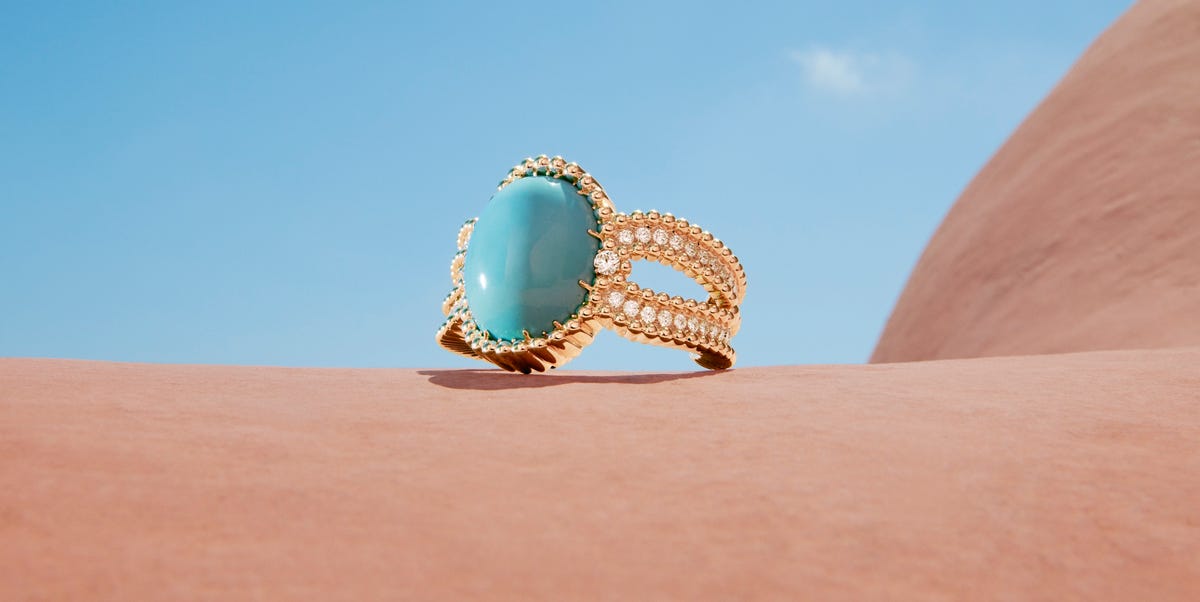 The ancient Egyptians revered turquoise, working the vivid gem into jewelry and scarabs. (King Tut's burial mask was even decorated with the stone.) Turquoise is enjoying a renaissance among jewelry designers these days, and Van Cleef & Arpels is leading the charge. With its collection of 12 pieces of high jewelry Perles d'été, the French brand stages the motif in a fresh and ultra-luxurious way. Part of the house's legendary Perlée line, it showcases Arizona turquoise set on gold beads, evoking sunny days under an azure sky.
The range, which includes necklaces, bracelets and rings, features unique high-quality turquoise, made possible by a cache of stones obtained by Van Cleef several years ago. "Turquoise is a pearl that is more difficult to find in the house's taste and selection criteria", explains Nicolas Bos, CEO and president of the house. "We had the incredible opportunity to come across these exceptional sets of stones, and we wanted to showcase them in a collection that would showcase all of their beauty. Coral, both white and red, beautifully offsets the collection's gemstones, while Van Cleef's signature golden gadroon detailing, which has been an integral part of his designs since the 1940s, clarifies the pieces' provenance.
The brand's trained gemologists have selected stones with an even tone and no inclusions. The Brume de turquoise necklace is composed of 19 turquoises set in gold and a removable medallion pendant studded with diamonds and sapphires, the creation of which required more than 800 hours from the craftsmen. The Lueur d'été necklace was created from 39 large spheres, measuring from 10 to 23 millimeters, interspersed with lapis lazuli and coral beads. It can be converted to be worn in two shorter necklaces, one uniformly turquoise, the other highlighting lapis and coral. The Delta Turquoise Bracelet features a stunning singular stone anchored by interwoven strands of diamonds and gold beads.
More from HER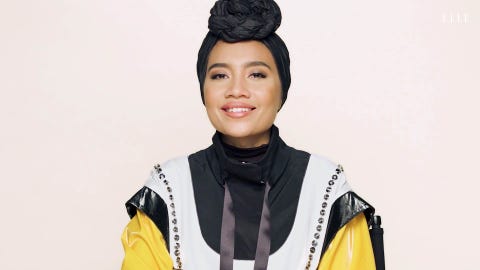 Van Cleef & Arpels has appreciated ornamental stones since its inception in 1906. Interest grew during the Art Deco era and reached a new high in the 1960s and 1970s as the rise of cocktail jewelry ushered in a era of oversized pieces in bold colors. "During this period, the colorful aesthetic of ornamental stones instilled a sense of joy and playfulness [in] creations," says Bos. "They were often combined to give rise to luminous harmonies and offer a different dimension to high jewelry, blurring the lines between daytime and evening elegance." The house sought to channel the same sense of energy and lightness found in its archives in Perles d'été. What they have created is an offering that sparkles like the desert sky.
Discover the Summer Pearls collection here.
Adrienne Gaffney is associate editor at ELLE who previously worked at WSJ Magazine and vanity lounge.